Published on February 21, 2023 by Jamie Forbes
https://www.redfin.com/blog/home-decorating-on-a-budget/
Decorating your home can be a fun and creative process, but it can also be expensive, leading many people to avoid it. However, decorating on a budget doesn't have to be difficult. With a bit of creativity and resourcefulness, you can create a beautiful and personalized space. Whether you live in an apartment in Round Rock, TX, or a house in New Haven, CT, use these 20 expert tips to help transform your house or apartment into a home.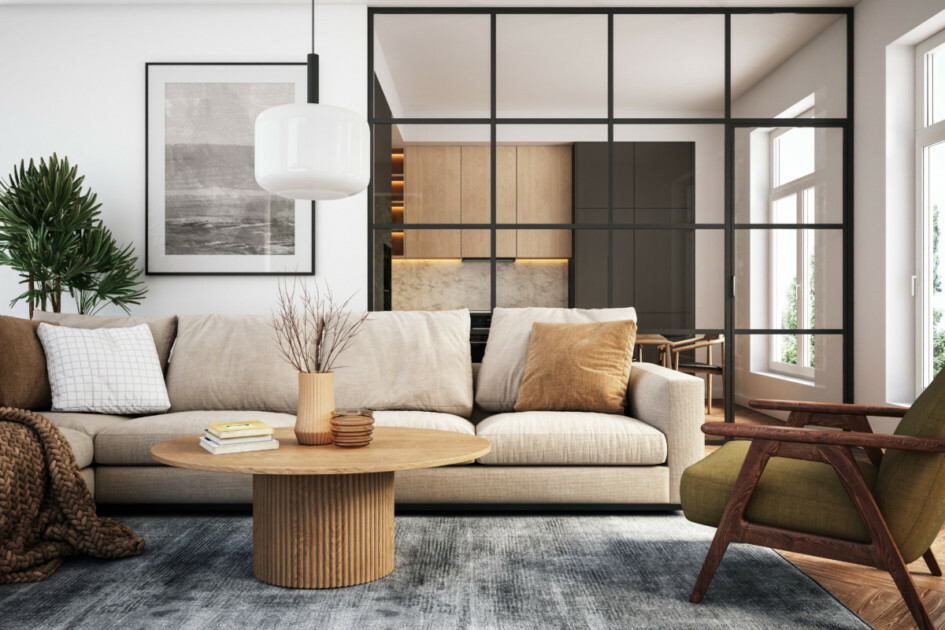 1. Plan and prioritize
Before you start shopping and decorating, make a list of the areas of your home that you want to decorate and prioritize them based on your budget and needs. "This involves visiting furniture stores, looking at vignettes and designs online, and browsing color palettes," says Billy and Gail Briggs, owners of La Maison in Memphis, TN. "Once you have an idea of what you want, you can jump in and revitalize your space."Jackie Barnes, owner of Jackie Barnes Design, suggests asking yourself, 'what would make me happy?' "Jot down the changes you most want to see in your space without any thought about price," she says. "Then, choose your top two or three items. Prioritize spending in these areas to help you stay within your budget."
---
2. Establish a budget
Now that you know what you want, it's time to establish your budget. "Shopping will be much easier once you know your budget and price range for a room," says Traci Taylor, Principal Designer with Arise Interiors. "Some items will be worth a bit of splurge. Just make sure to balance these with cheaper items to stay within your budget." Additionally, consider making room for a designer. "Designers can save you a lot of money in the long run without the guesswork," says Lauren Ashley, owner of Lauren Ashley Experiences. "There are multiple ways you can work with a designer, including virtual designing, which is a budget-friendly and time-friendly option."Kate FitzGerald-Wilks, owner of Timeless Design by Kate FitzGerald-Wilks, also suggests interior designers. "Interior designers help you stay organized and keep items from falling through the cracks," she says. "A designer takes both style and functionality into account and will save you money in the long run because they understand the big picture of a project."
3. Envision a room without any decorations
To start your decorating project, take a moment to imagine a room without any decorations, leaving only furniture and built-ins. "Ask yourself: what do you truly need in your space?" questions Kimberly Lyons, owner of KCL-IDESIGN, LLC. "Only add decorations that will make an impact or a statement, and ensure they don't clash with each other."Another strategy is to look at your room through new eyes. "Stand in the corner, sit in a chair where you don't normally sit, or sit on the floor to change your perspective," says Leigh Vigil, interior designer with Room to Design. "This strategy can help you see what's working in your room and what's not."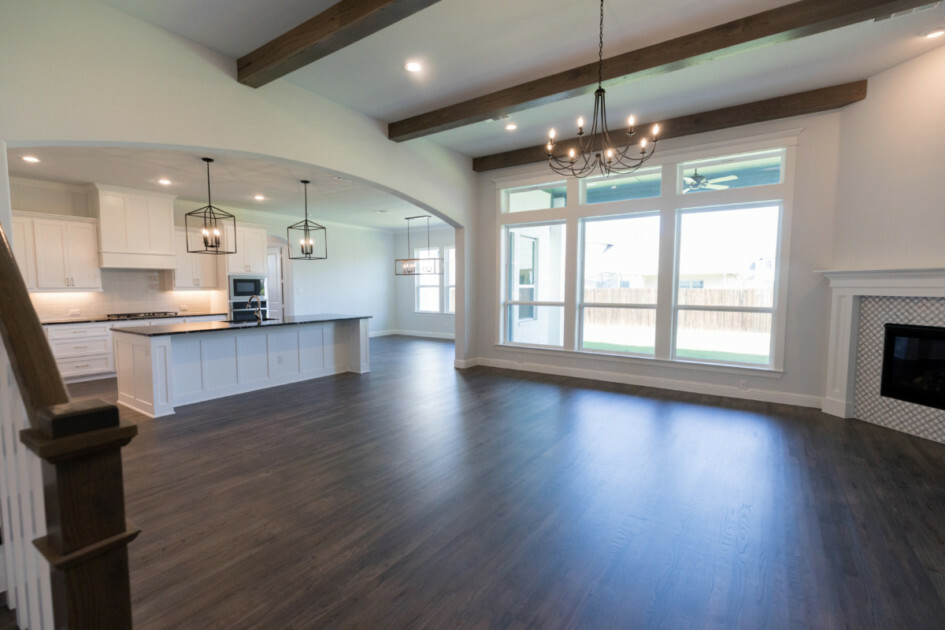 4. Declutter before deciding on what you need to purchase
Walk around your current space, locate everything you love and want to keep, and remove the rest. "Once you've removed everything from your home that didn't make the cut, look for other spaces in your home where they could work," says Florida Keys-based designer Allegra Muzzillo, owner of ACM Interiors. "That one lone leaded crystal glass? Use it in the bathroom to house Q-tips or cotton balls."Trial and error is your friend. Move items to different rooms and find the perfect space for all your belongings.
5. Use what you already have
Before buying new decor, take a look at what you already have and see if it can be repurposed or used in a new way. "For example, my seldom used umbrella stand became a stunning plant stand," says Jill Ganton from Addy & Co. eDesigns. "Another option is to use a well-worn and loved chest as a coffee table," she says, "Don't let memories get in your way of revitalizing a space.""You can save a lot of money by doing easy DIY projects," says Donna Gariepy, designer with Aspen & Ivy. "For example, painting or refinishing a wood piece can make it look new again."
6. Incorporate secondhand decorations in high-end projects

You can still incorporate budget decorations in high-end projects. In fact, it's often a better choice for the space. "We think of it like putting together an outfit," states Mimi Wittstruck, Principal Interior Designer and owner of Mimi Wittstruck Design. "For example, pairing an affordable classic black dress with expensive statement jewelry can create a unique, fashionable look," she says. "Our designers often splurge on high-end drapery, fabrics, and wallpaper and mix these with affordable rugs and case goods to help balance the budget."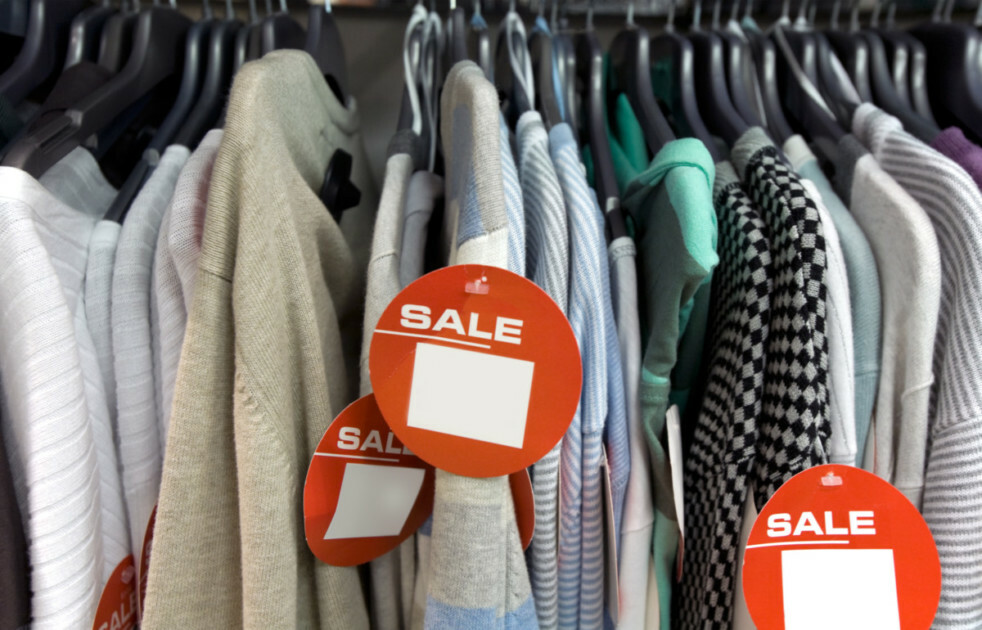 7. Shop secondhand
Shopping at secondhand stores can save you a lot of money without compromising on quality. Mix old items with new ones, and save money by shopping at an antique store. "Spring for a newly upholstered sofa, and be sure to get a large rug to anchor your space," advises Roz Murphy, owner of Roz Murphy Design. "Also, don't forget a new table lamp or chandelier to create the perfect finishing touch."Think outside the box for items. "There are many resourceful sites and stores, including Overstock, Wayfair, and TJ Maxx," says Jill Seidner from Jill Seidner Interior Design. "Once you find your perfect decorations, then you can start designing.""What we love about shopping at these places is that you can find unique pieces without breaking the bank," says Olivier Renault from Tredi Interiors.
8. Utilize online marketplaces
Online marketplaces are rising in popularity and often contain hidden decorative gems. "Browse Facebook, eBay, and Craigslist for timeless, well-loved items," notes Heather Cooke, owner of Interior Swag. "You can often find great pieces for more than 70% off retail if you have a little patience.""My personal favorite is Facebook Marketplace," says Melodie Durham, owner of Durham Designs & Consulting. "It's common to find well-made classics at a fraction of the original price." Check listings consistently and establish a budget to avoid high bidding wars.
9. Splurge mindfully

Shopping secondhand is a great option, but it may not suit your needs. Sometimes, it's helpful to incorporate a mix of budget items and tasteful splurges. "If you have a mix of the two, it will look high-end for half the cost," note Tami and Lauren, owners of Side By Side Design. "For example, if you're designing your dining room, you may want to splurge on an amazing table and then pair it with chairs that are more cost-effective."Another option when redecorating on a budget is to choose one new item to invest in and base your design around that. "If you're looking to hang artwork, consider using your own photos and having them printed and framed through an online company," suggests the team at Collective Design. "A gallery wall of personal images is a great way to add character without breaking the bank."Finally, "don't break the bank with unnecessary decorations or custom upholstery," advises Elyssa Dorf, owner of Cheery Designs. "Know when to splurge; invest in artwork, comfortable seating, or multifunctional furniture, but nothing unnecessary." Find Elyssa on Instagram @elyssa_dorf.
10. Purchase sturdy, timeless furniture
Select sturdy furniture with simple designs for a timeless look on a budget. "Opting for furniture in timeless styles is an affordable and budget-friendly way to decorate your home," says the team at Sierra Living Concepts. "Consider furniture constructed with solid wood to avoid costly replacements down the road."
"If you have the budget, consider adding accent colors and patterns with finishes and accessories such as throw pillows and area rugs," advises Rasheeda Gray, owner of Gray Space Interiors. "Remember, you don't have to go overboard with décor; sometimes statement pieces like artwork add interest without taking up too much space."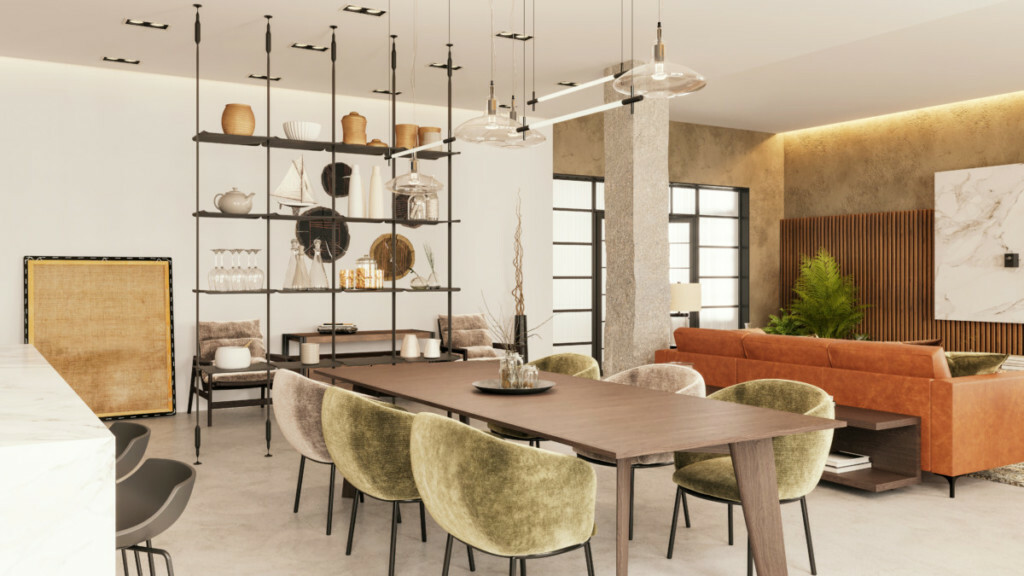 11. Utilize your DIY skills
Large redecorations and renovations often involve contractors, many of whom are booked out for months. Luckily, you can make a few DIY enhancements to your home that will make it feel new without the wait. "Install plug-in wall sconces on either side of your bed, apply peel-and-stick wallpaper to a powder room or bedroom accent wall, or give an old piece of furniture new life with a fresh coat of paint," suggests Joanna Silengo, Interior Designer with MJG Interiors. "Also, consider changing your pillows or arranging a gallery art wall with reused photos."
12. Upcycle and repurpose
Reupholster, restaining, and painting thrifted or old furniture is a great way to save money. "Additionally, you can accessorize around the color palettes of your newly repurposed furniture," notes Megan Kranz, owner of MTK Design Group. "By repurposing furniture and modernizing a room's color palette, you will revitalize your space." Additionally, get creative with your items. "You can reuse an old dresser as a kitchen island by adding a stone top, transform a dining table into an oversized desk, or use a bookcase as a nightstand," suggests Wendy Woloshchuk, owner and Lead Interior Designer of Details Interiors. "Not only does this strategy save money, but it also adds character to a space."

13. Choose products that promote healthy air quality
Redecorating and remodeling provide a chance to incorporate healthy indoor air quality and energy-efficient options. "In fact, it's a misconception to think promoting your health will cost more," says Nan Carol Kibbee, Ohio REALTOR and Product and Design consultant at Natural Interiors. "An easy way to do this is to choose products with indoor air quality certifications," she says. "All reputable flooring, countertop, finishing, and other building product manufacturers offer mainstream products at all price points that are free or low in Volatile Organic Compounds (VOCs) and other chemicals."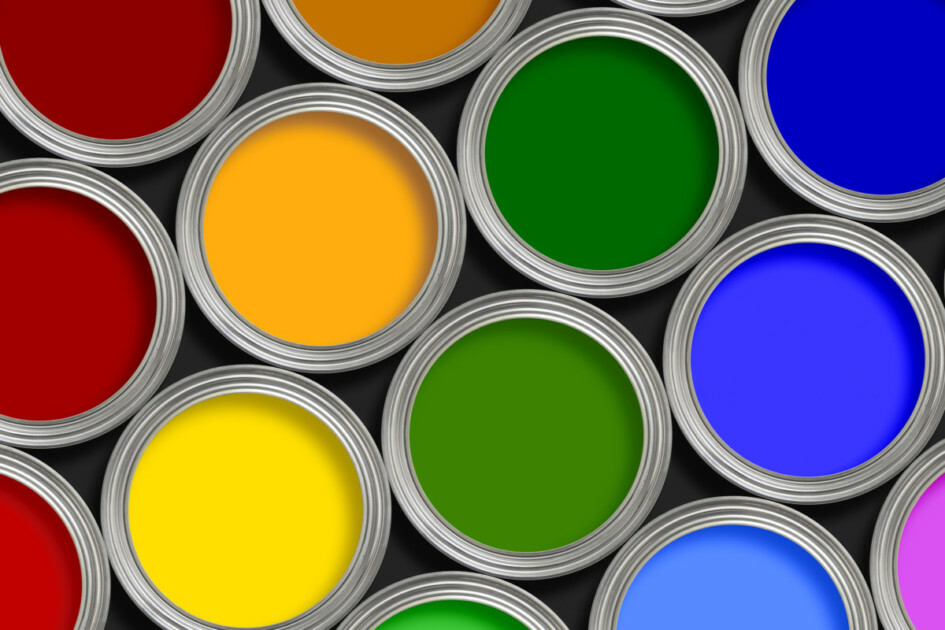 14. Paint, paint, and more paint
Painting is one of the easiest and most budget-friendly ways to repurpose an old piece of furniture or bring life to a room. "Be sure to tape areas to avoid splatter, and use multiple light coats of paint, letting it dry between each coat," advises Georgia Fuchs, owner of Georgia Fuchs Interior Design. Choose a neutral color for the walls and use bolder colors for accents and accessories."Spray paint is often an affordable option," says Alexia Bonnell, Lead Designer for Guest House. "You can use spray paint to revitalize an old dresser or another piece of furniture and completely transform your room."
15. Use removable wall decals
Wall decals are a budget-friendly way to add interest and personality to your walls without damaging them. "Accessorizing your wall can make a big impact for minimal cost," says Jerrica Zaric, owner of Jerrica Zaric Interior Design, LLC. "Apart from paint and wallpaper, consider creating simple paneling with strips of lumber and painting them the same color as the wall," she says. "If you aren't excited by woodworking, there are premade adhesive options as well."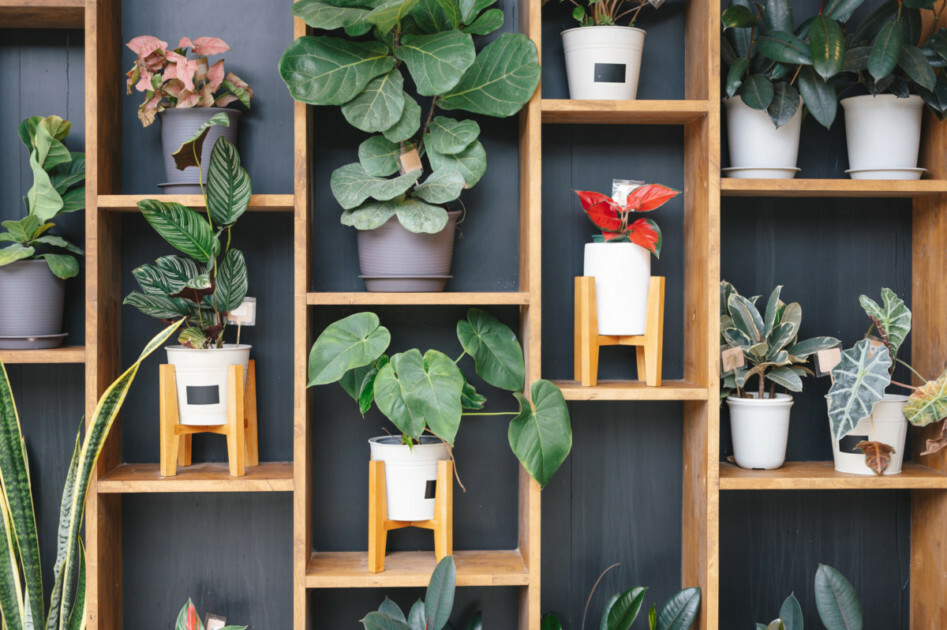 16. Add plants
Plants can bring life and color to any room, and they're an affordable and low-maintenance way to add greenery to your home. Add them to your bookshelves, on top of cabinets, or hang them from your window in macrame hangers. Just make sure that they're pet-safe plants to keep your furry friends safe.
17. Pay attention to your bookshelves
People often leave bookshelves messy and cluttered, making the entire room crowded. When tackling a bookshelf, it's essential to remove everything before redecorating it. "Then, organize and declutter your items, so you're only left with enough items to fill two-thirds of the shelf space," advises Shelley Amato, Interior Design Professional with Adorn Design Group. "Next, create an affordable backdrop with a pop of color," she says. "Lastly, add some greenery to break up the books and art and to add some life into your home."
18. Accessorize
Adding decorative accents like throw pillows, curtains, and rugs can make a big impact without breaking the bank.

Start with a neutral color palette and add pops of color with affordable decor items such as throw pillows or curtains," says Michelle Woolley Sauter, Principal Designer of One Coast Design. "Plants are also a great option for a natural, fresh pop of color and life." If you're looking to refresh your space on a budget, consider adding splashes of color and texture. "Select accent hardware in your kitchen, warm wood features in your living room, a basket filled with blankets in your bedroom, or wallpaper in your bathroom," suggests Lauren Roman, owner of Lauren Roman Interior Design. "These can have a big impact without breaking your bank."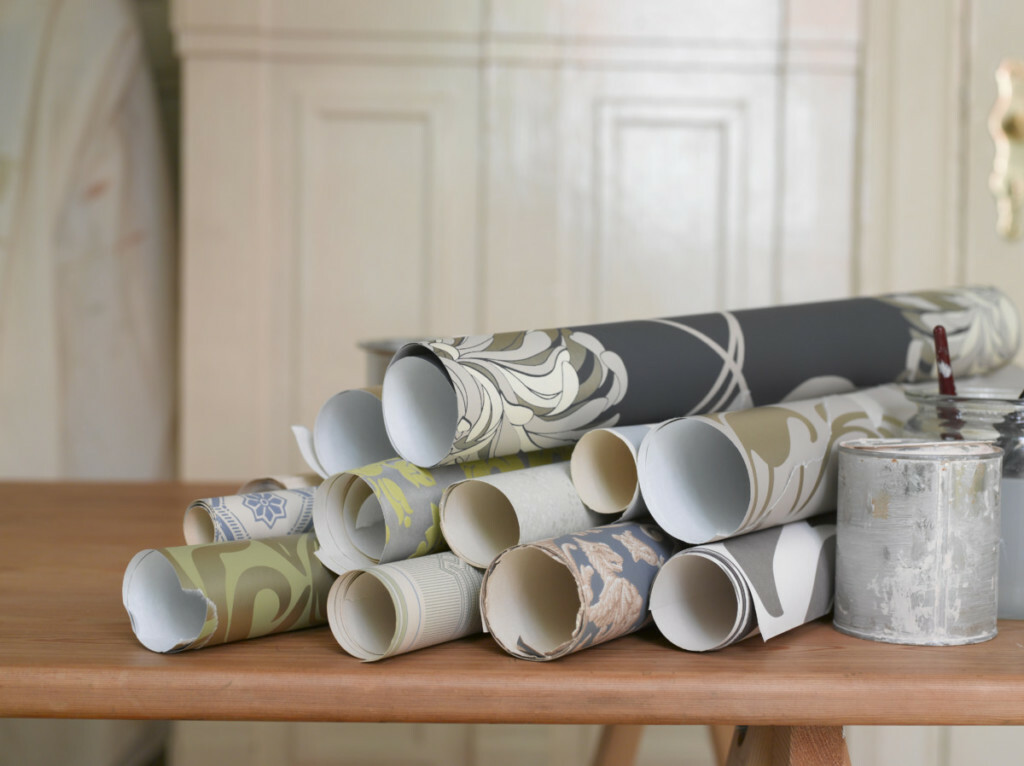 19. Less is more when it comes to artwork
Make your art a focal point in your space, but be careful not to go overboard. Additionally, "choose art that's personal and evokes emotion but isn't distracting," says Tesa Michaels, an artist specializing in creating fine art with semi-precious stones. "Take into account size, hanging height, and framing options as well."Depending on the size of the piece, don't have more than three pieces of art on a single wall. "Less is often more," says Greg Smith, Leader of the Boulder Home Source Team. "If you have too many uncoordinated art pieces on a wall, it can take away from the beauty of each piece," he says. "For each room, coordinate the pieces you hang to create a theme or feeling."
20. Get creative to stay within budget
Artwork doesn't have to break the bank. Stay within your budget by using online resources like Facebook Marketplace and Etsy. "Etsy sellers post tons of cheap, downloadable art prints that will liven up your walls," says the team at AptAmigo. "One option is to download the files, send them to an office store for printing in sizes custom-tailored to your walls, and then put them in simple, affordable frames," they say. "Why spend $100+ on a single framed print when you can get a great finished product for closer to $25?"

If you are represented by an agent, this is not a solicitation of your business. This article is for informational purposes only, and is not a substitute for professional advice from a medical provider, licensed attorney, financial advisor, or tax professional. Consumers should independently verify any agency or service mentioned will meet their needs. Learn more about our Editorial Guidelines here.